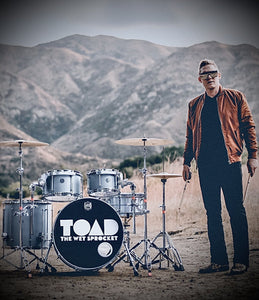 Introducing DrumPickers Featured Artist Josh Daubin
We've got some exciting news up our sleeve—we have added drummer Josh Daubin to our family of Featured Artists. With a multi-genre background in both live and session drumming and credits with several major labels, Josh is currently on tour with Toad the Wet Sprocket...and his DP Custom kit!
We'll be sharing updates as Josh gives us a glimpse into life on the road with Toad—follow us on Facebook and Instagram to see our drums in action. And be sure to catch Toad the Wet Sprocket on tour if you can—this band is still going strong after a whopping 30 years!
Welcome to the family, Josh!!
---